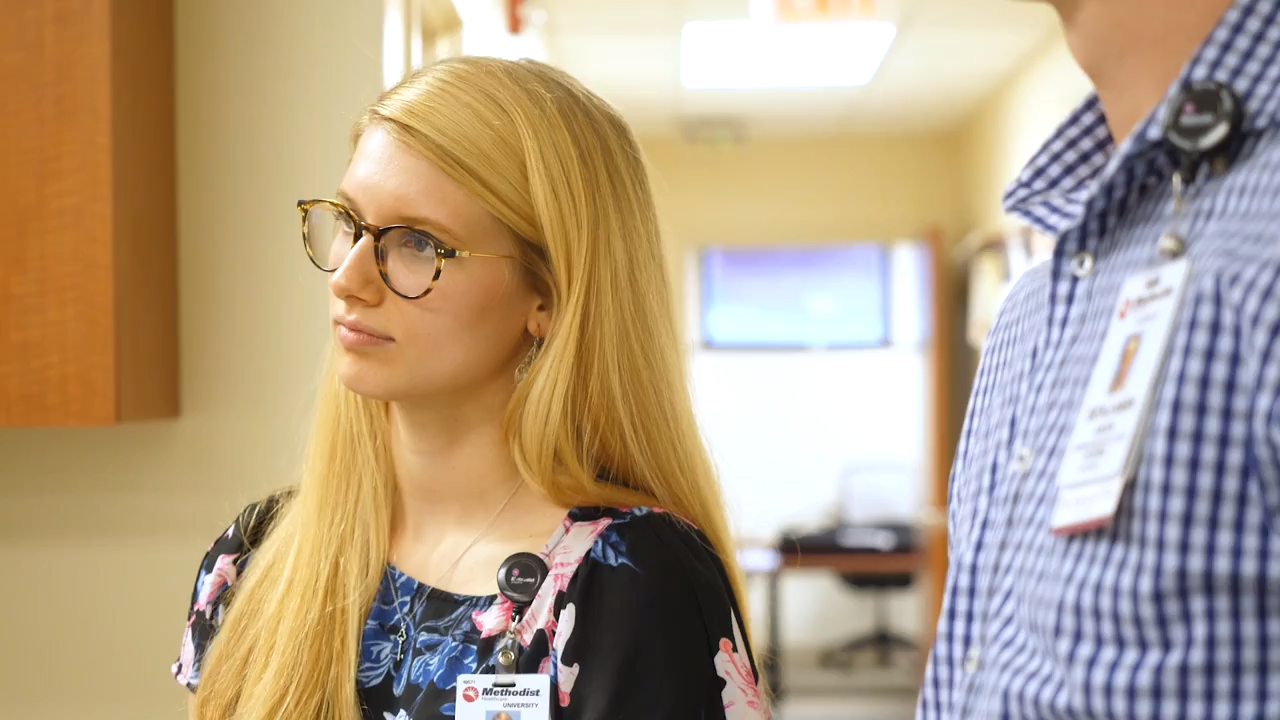 The first cohort for the new Post-Baccalaureate Certificate in Health Equity will start in Summer 2019. 
Students can now apply to the program. We will begin reviewing applications on March 18 and will admit students on a revolving basis.
Interested students are also invited to the 'Health Equity Cert updates' group on GroupMe.
Scribes Program
Students who are admitted through the Scribes Program will work as scribes with a physician in the Methodist Le Bonheur system.
Program Goal
The certificate in Health Equity is designed to prepare students to become skilled and compassionate healthcare providers who understand how social determinants shape health outcomes and who are committed to working with underserved populations. 
Understand how unjust social conditions cause illness and disease for stigmatized populations
Be able to identify and intervene in your own practice and with colleagues when unconscious bias leads to unequal care
Learn to practice person-centered care that helps individuals seeking clinical services feel valued and welcomed 
Learn how policy affects health and how to be an effective advocate for better policies
 
Courses
Summer 2019
Health Equity and Health Disparities
K. Hotz – HLEQ 410
This course explores health as a social construction, paying special attention to how and why social determinants of health and health disparities produce predictably worse health outcomes for stigmatized populations. We aim to increase our ability to think structurally about the complex relationships between social class, race, access to health care, neighborhoods, religious faith, and health outcomes.
Global Health and Local Practice
J. Hanebrink – HLEQ 435
This course introduces students to global health disparities and examines efforts currently underway to address them. Taking an anthropological approach, students will explore key political, economic, ecological, and sociocultural factors that contribute to (or reduce) global health inequity.
Fall 2019
Politics of Health and Healthcare Policy
R. Johnson – HLEQ 440
This course explores the politics of healthcare policy making in the United States. In order to understand health care policy making in the U.S., the course will explore the history of healthcare policy making in the U.S., the philosophical underpinnings of the role of health in social and political relations, health luck, and health justice, and the economics of health care demand and health care supply. The course will also place the U.S. experience with health care in a comparative global context. The course will also explore the way power dynamics influence the way we think about, experience, and attempt to influence health care policy in the U.S. As such, the course will explore the factors that influence one's health including social determinants such as education, geography, income, and race; access to health care; genetics; environmental factors; lifestyle factors; as well as the ways other public policies, such as transportation, welfare, and education, influence health.
Narrative Medicine and Inequality
K. Hotz – HLEQ 430
This course introduces students to the methods of Narrative Medicine as a practice that contributes to high-quality person-centered care. Students will learn techniques for skillful listening that is attentive to the ways persons who occupy different social locations narrate their embodied experiences. The course explores how a narrative approach might be especially useful in addressing disparities related to social inequalities.
Spring 2020
Developing Cultural Humility
D. Loynes – HLEQ 420
This course interrogates the role that unconscious bias performs in the practices, policies, and attitudes of healthcare practitioners, a performance that results in diminished health outcomes for stigmatized populations. u The course will aim to (1) foster an awareness of this reality and (2) develop a set of skills that will minimize the effects of bias and increase equity in health outcomes.
Research Methods in Health Disparities
K. Lipford – HLEQ 445
This course examines a variety of qualitative and quantitative approaches to research on health disparities. Students will learn to link substantive research questions to appropriate research methods and will develop an understanding of critical questions and ethics in research approaches.
Tuition and Financial Aid
Tuition
24 credit hours, 6 courses
Tuition for the Health Equity Certificate is $17,500
Tuition is $2,500 above the scholarship for Scribe students.