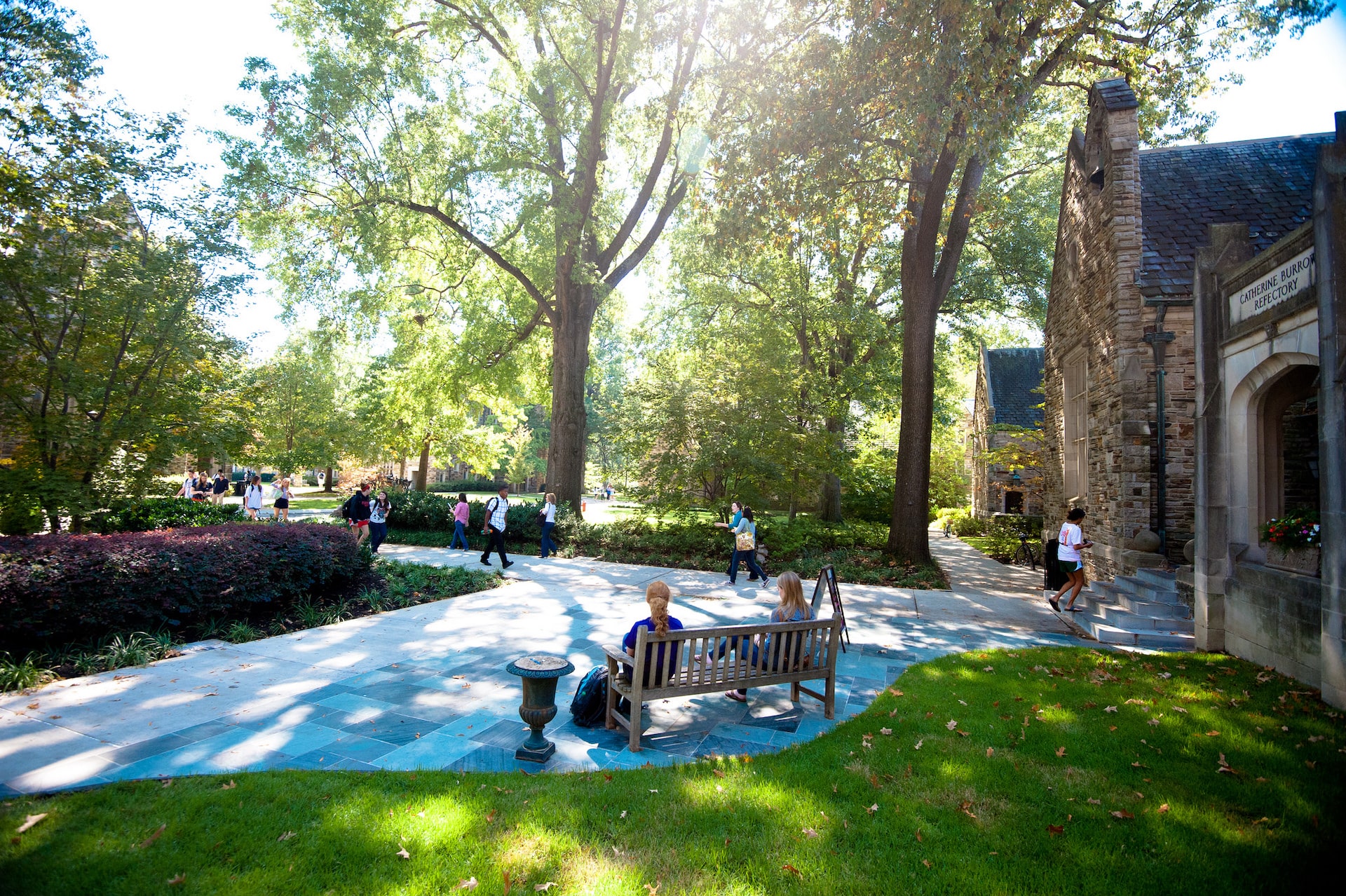 We are excited to share our campus with you! There are so many ways to experience Rhodes, even from your own home. Below you'll find a number of options to learn more about our community. 
On Campus
An on-campus visit includes a tour given by a current student and an information session led by Admission. On-campus visits are offered weekdays and on select Saturdays. In order to maintain the health and safety of our community and our guests, each on-campus visit will be capped at 6 families to ensure space for social distancing and masks or facial coverings will be required at all times. These visits are limited to high school juniors and seniors, and each student can bring up to 2 guests.
Self-guided tours are available during weekday business hours and for limited hours on weekends. Advanced registration is required to visit campus. You may access campus buildings with the exception of residential buildings. Digital resources will be provided to help you make the most of your time at Rhodes.
Virtual
A virtual visit includes a tour given by a current student and an information session led by Admission. Virtual visits are available on select days of the week to all high school students, including one Saturday each month and an evening option each Tuesday. Juniors and seniors may request additional virtual meetings with Rhodes community members and attend a virtual class. When scheduling your virtual visit, you have the flexibility to request additional meetings on different days in order to best accommodate your schedule.
If you have already participated in a virtual tour and information session, you have the ability to request additional virtual visit options that better address your questions about Rhodes.  We are happy to arrange attendance in a class related to your academic interest or a virtual meeting with a professor, coach, or current student.  Plan your specialized visit today.
Virtual group visits are available to high school organizations on Wednesdays. They consist of a 1-hour virtual campus tour and a 30-minute information session led by Admission. All virtual group visits are conducted over Zoom.
We invite you to explore our Info Session Video Series, where our counselors share in greater detail how Rhodes provides an unparalleled educational experience.
Not able to participate in one of our live, virtual events? Explore Rhodes on your own time using our 3D map of campus or by watching a video experience of campus led by two of our admission counselors.