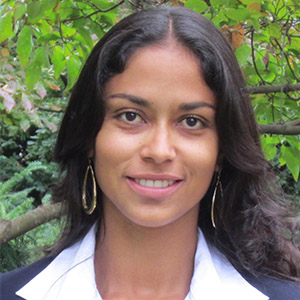 Jaqueline Oliveira
Assistant Professor of Economics
I received my Ph.D. in Economics from Yale University in 2013. My dissertation was entitled "Intergenerational Transfers, Fertility, and Human Capital."  Before I joined Rhodes College, I was an Assistant Professor at Clemson University where I taught Introduction to Econometrics and Family Economics. My research interests include topics in Development Economics, Labor Economics, Family Economics, and Urban Economics.
Jaqueline Oliveira's personal webpage
Publications
Birth Order and the Gender Gap in Educational Attainment
Review of Economics of the Household, forthcoming
The Value of Children: Inter-Generational Support, Fertility, and Human Capital 
Journal of Development Economics, 2016. Volume 120, p. 1-16. (Supplemental Material) 
Fertility, Migration, and Maternal Wages: Evidence from Brazil 
Journal of Human Capital, 2016. Volume 10, p, 377-398.