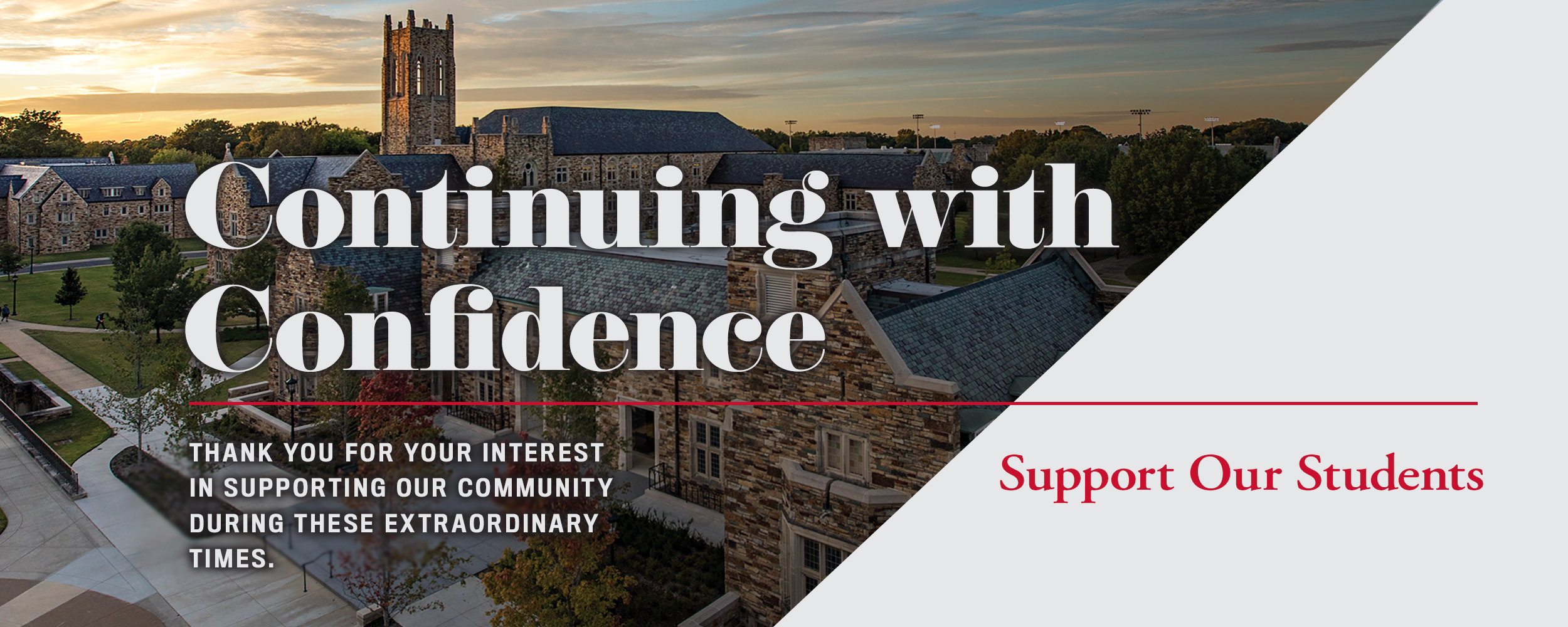 Rhodes College has never encountered anything like the novel coronavirus (COVID-19), but our community is already demonstrating its resilience and ability to make the most of a difficult situation. Since the announcement of our change in spring semester plans, alumni, parents, and friends from around the world have asked how they may help students in need of assistance. 
The Emergency Assistance Fund has been created to help students with unexpected expenses related to COVID-19. You can provide immediate assistance to our students during this time with a gift that will help with travel expenses, meals, technology needed for online learning, and other necessities. Gifts to this fund will be designated solely to efforts to mitigate the impact COVID-19 will have on the educational experiences of our students.
Gifts to Faculty Support or Library/Technology Services reinforce faculty efforts to continue to provide exceptional instruction remotely to our students. New tools are being purchased to provide remote learning broadly as well as tools to teach labs remotely, music instruction and tutoring.  
Thank you for your interest in supporting our community during these extraordinary times.
For questions or further information, please contact Vice President for Development Jenna Goodloe Wade at (901) 843-3852 or goodloe@rhodes.edu.