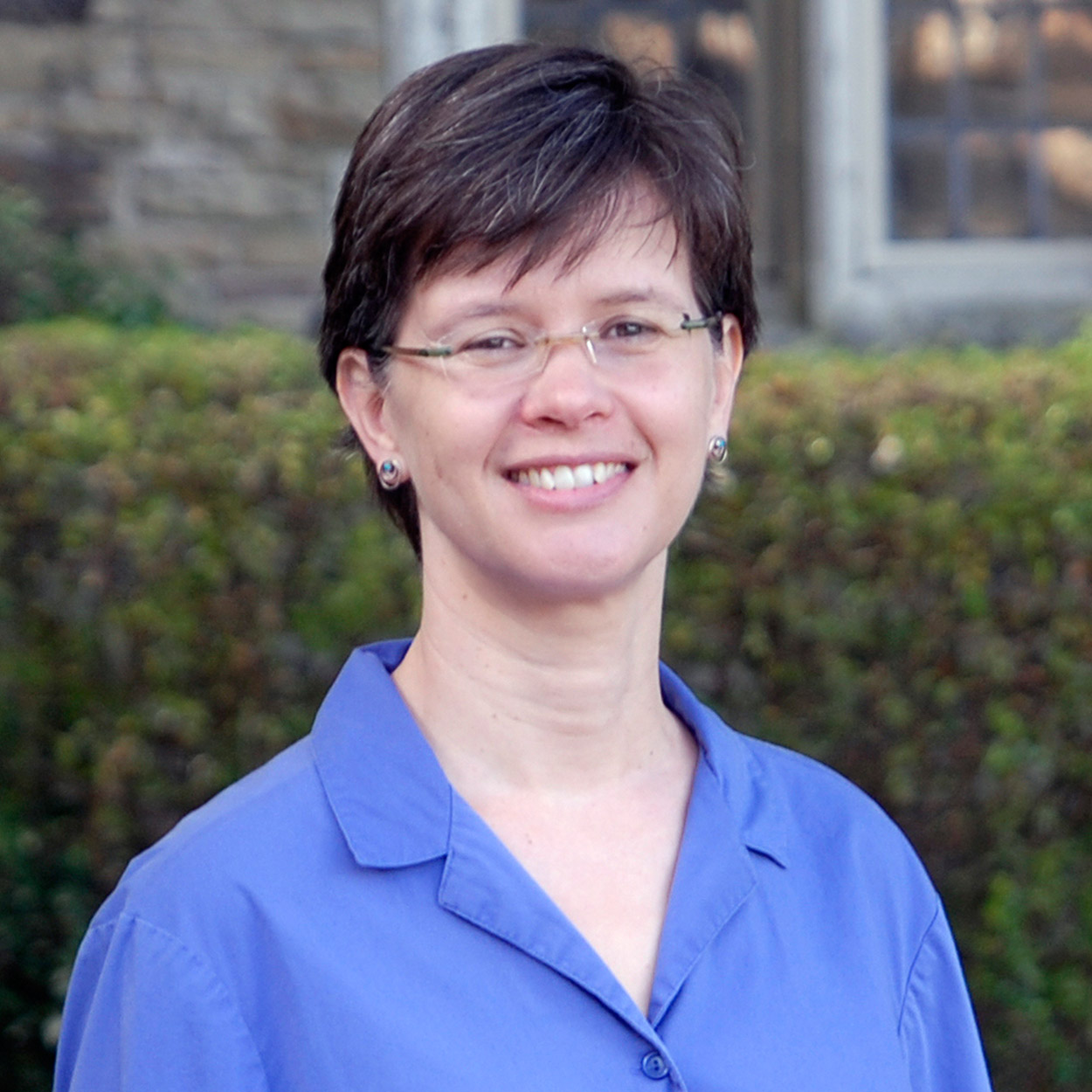 Kendra Hotz
Associate Professor of Religious Studies, Robert R. Waller Chair of Population Health
Kendra G. Hotz offers courses in theology and ethics and leads the department's internship program in health equity. She also serves as the Coordinator of the Urban and Community Health Concentration, an innovative, community-integrative academic program that engages students in open dialogue about the complex relationships between race and social class, access to health care, religious faith, and health outcomes.
Students in both the Religious Studies internships and the Urban and Community Health Concentration serve in placements throughout the city that allow them to study community agencies that aim to promote health equity and to redress health disparities in Memphis.
Dr. Hotz's research focuses on the relationship between religious belonging and health seeking behaviors and is grounded in the narratives of persons who experience health disparities. Previous projects have investigated medical fatalism and practices of self-care among African American women. Current projects center on experiences that contribute to or damage trust between healthcare providers and those they serve, especially racial and ethnic minorities and sexual and gender minorities. Dr. Hotz has been named a theologian-in residence at the Church Health Center and Senior Scholar in Religion and Ethics in the Center of Excellence in Faith and Health at Methodist Le Bonheur Healthcare.

Dr. Hotz is the faculty contact for Religious Studies student internship programs.
SELECTED PUBLICATIONS
Dust and Breath: Faith, Health, and Why the Church Should Care about Both, co-author with Matthew T. Mathews. Eerdmans 2012.
What Do Our Neighbors Believe? Judaism, Christianity, and Islam, co-author with Howard Greenstein and John Kaltner. Westminster John Knox Press, 2007.
Shaping the Christian Life: Worship and the Religious Affections, co-author with Matthew T. Mathews. Westminster John Knox Press, 2006.
Transforming Care: A Christian Vision of Nursing Practice, co-editor with Ruth E. Groenhout and Mary Molewyk Doornbos. Wm. B. Eerdmans Publishing Co, 2005.
"Attentive to the Ordinary: Eros and Apophasis in Practical Theology" in Erotic Faith: Reflections on the Work of Wendy Farley. Ed. Mari Kim, Sopher Press, 2013.
"Speaking Funk: Womanist Insights into the Lives of Syncletica and Macrina" in Incarnating Words: Women, Writing, Theology. Eds. Wendy Farley and Emily Holmes, University of Baylor Press, 2011.
"Christian Living in God's Splendor," co-author with Matthew T. Mathews, in Being Reformed: Faith Seeking Understanding, Congregational Ministries Publishing of the Presbyterian Church (USA), 2010.
"Ritual Studies," in An Introduction to the Study of Religion. Ed., Paul Myhre. St. Mary's Press, 2009.
"Violence, Beauty, and the Eucharist," Co-author with Matthew T. Mathews. Call to Worship 42.3 (February 2009): 15-23.
"I Samuel 2:18-20, 26," "Sirach 24:1-12," and "Isaiah 60:1-6," in Feasting on the Word: A Lectionary Commentary Series, Year C, Volume 1. Eds., David Bartlett and Barbara Brown Taylor. Westminster John Knox Press, 2009.
"'They Were Like Sheep Without a Shepherd': Hospitality and Adult Learners," Teaching Theology and Religion 10:3 (July 2007): 180-181.
"Embodiment, Nursing Practice, and Religious Faith: A Perspective from One Tradition," co-author with Ruth Groenhout and Clarence Joldersma. Journal of Religion and Health. 44:3 (Fall 2005).
"Eros and the Living Whole: Schleiermacher and the Person-Forming Character of Liturgical Practices," Union Seminary Quarterly Review 53.1-2 (1999): 125-140.
"The Realist Foundation of Charles Sanders Peirce's Community of Continuous Inquiry," Soundings82.3-4 (Fall/Winter 1999): 401-416.
Education
Ph.D. Emory University (2000)
M.Div. Candler School of Theology at Emory University (1994)
B.A. University of Evansville (1991)