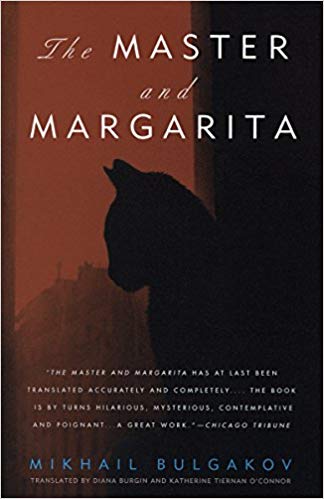 The Master & Margarita by Mikhail Bulgakov
Dr. Sasha Kostina, PhD Gornyi University and Herzen State Pedagogical University, Associate Professor of Modern Languages and Literatures and Head of Russian Section
Ordinary Russians are faced with extraordinary occurrences when Moscow is visited by a mysterious "black magician" and several of his cronies in 1929. Very strange predictions begin to come true, bizarre accidents start to happen, and people disappear into thin air… Simultaneously, in the ancient city of Yershalaim, the young Yeshua Ha-Nozri is brought to the procurator of Judea, Pontius Pilate. The procurator's decision will determine the course of history for the two thousand years to come…
Inspired by Goethe, an inspiration for Mick Jagger's lyrics, this story explores the nature of good and evil, love and betrayal, and courage and cowardice.
Text: Any version of the novel is fine, but Dr. Kostina recommends the translation by Diana Burgin and Katherine O'Connor, Vintage International, 1996, ISBN 0-679-76080-6.
Three Mondays: April 15, 22, and 29 | 5:30-7:30 p.m. | Tuition: $165 | .6 CEU
Register for this Course
________________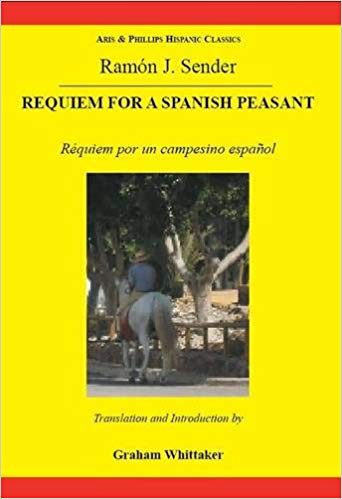 The Spanish Civil War in Literature
Dr. Donald Tucker, PhD University of North Carolina, Professor Emeritus of Modern Languages and Literatures (French)
The Spanish Civil War broke out in 1936 after the Second Republic had become increasingly unstable. The Republic had endeavored to modernize Spain by creating public schools, allowing labor to organize and undertaking extensive agrarian reform. The Prime Minister had even proclaimed that Spain had ceased to be Catholic. Frustration and violence became widespread across the socio-political spectrum. This class will discuss Ramon J. Sender's short story: Requiem for a Spanish Peasant, which treats the conflicts produced by the agrarian reform. Participants are also encouraged to read Stanley G. Payne's The Spanish Civil War.
Texts: Ramón J. Sender, Requiem for a Spanish Peasant, trans. by Graham Whittaker. Liverpool University Press, 2007. ISBN 978-0856687822.
Stanley G. Payne, The Spanish Civil War. Cambridge, 2012. ISBN 978-0521174701.
Two Mondays: March 11 & 18 | 5:30-7:30 p.m. | Tuition: $110 | .4 CEU
Register for this Course
________________