Search for Values in the Light of Western Philosophy and Religion Series
Drs. Michael Flexsenhar, Kathleen Peters, Susan Satterfield
This course will be taught by faculty drawn from the Search Program and will introduce Meeman students to some of the texts and cultures at the heart of liberal arts education.
Tuition for both Western Philosophy and Religion Series courses: $330

Visit our registration form to signup for any course or any series offered this Fall.
________________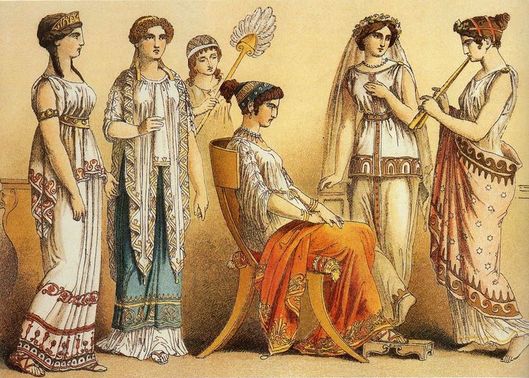 Women in Greece and Rome
Dr. Susan Satterfield, PhD Princeton University, Associate Professor of Greek and Roman Studies
In this class, we will examine the rights, perceptions, and activities of women in ancient Greece and Rome. We will start by reading Euripides' Medea, a source of contention for scholars, who cannot decide whether Euripides is a raging misogynist or a proto-feminist. We will place the story in the broader world of Athens at war. In the second week, we will examine the lives and legal rights of women in Rome, from slaves to Vestal Virgins, and will use eulogies (including the Laudatio Turiae) and other sources to look at expectations for women's behavior. In the third week, we will discuss some of the more powerful women of Roman history, both Roman (Servilia, Fulvia, Livia, Agrippina) and foreign (Boudicca and Cleopatra).
Readings will be provided as PDF's.
Three Tuesdays: November 5, 12, and 19 | 5:30-7:30 p.m. | Tuition: $165 | .6 CEU
Register for this Course
________________
Biblical Themes in European Art of the Middle Ages and the Renaissance
Dr. Kathleen Peters, PhD Emory University, Visiting Assistant Professor of Religious Studies
They say, "A picture is worth a thousand words," and perhaps this is nowhere truer than in the visual world of a largely illiterate society. Just such a context is the setting for this course: a broad survey of biblical themes in European art from the Middle Ages through the Renaissance. We approach the Hebrew Bible/Old Testament and New Testament as literature, closely reading the texts with attention to plot, setting, characters, themes and theology. We will then examine the interpretive space between text and media, working to understand the artist as interlocutor with the biblical traditions and their own contemporary society. This analysis will, in turn, support our reading of the artworks themselves. 
Texts: Michael D. Coogan, ed., The New Oxford Annotated Bible, 5th edition (=NOAB)
Peter Murry, et al., The Oxford Dictionary of Christian Art and Architecture, Oxford University Press 2nd ed., 2013, ISBN 978-0199695102
Additional readings may be provided as PDFs.
Three Mondays: September 23, 30, and October 7 | 5:30-7:30 p.m. | Tuition: $165 | .6 CEU
Register for this Course
________________