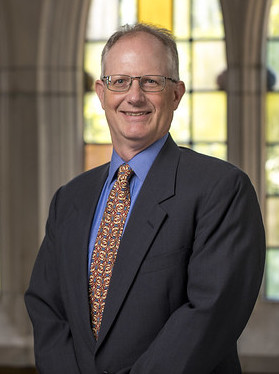 Greetings again from Rhodes College. I hope this finds you and your loved ones well, and as happy as current circumstances permit. For our part, the Meeman Center for Lifelong Learning has been hard at work. And we are pleased to offer you a slate of fall courses that speak to our contemporary moment.
In recognition of the ongoing Covid-19 risks, these courses will be taught via Zoom in hour-long sessions that preserve the hallmark of past Meeman Center offerings: the opportunity for you to interact personally with and learn from some of the College's finest faculty. Further details on the individual courses and how to register are on other pages on this website.
What does political leadership look like amid a national crisis? Attend Professor Tim Huebner's FREE webinar on Lincoln on October 5th and find out. And then take his continuing course on some of Lincoln's most important speeches and communications.
Interested in race and colonialism, and in learning about them through powerful films? Then be sure to catch Professor Lynn Zastoupil's course on The Reel British Empire.
Or what about the lasting effects of disease on culture? Professor Tait Keller's Pandemics, People, and Power provides a historical look at the ways past scourges have transformed societies, and brought to the surface tensions between individual rights and public goods.
How does one separate real news from "fake news," and distinguish good science from bad? With this in mind, what are the connections between stress and mental illness? Professor Becky Klatzkin's Crash Course in the Science of Psychology offers reliable guidance.
For a regular dose of Science on Screen (and some escapism!), join Professor Kim Brien on her voyage to explore the accuracy of several recent science fiction films. 
Back on Earth, recent developments in the the Middle East ensure that the region remains as problematic and promising as ever. Join our resident expert, Professor Esen Kirdis, for her take on the latest Contemporary Issues in Middle Eastern Politics.
Or perhaps, like the characters in the Decameron, you're simply desperate for some entertainment to go along with your plague. Then Medieval Story Collections with Professor Lori Garner is the course for you!  
I hope to see you in our online classrooms soon.
Sincerely,
Geoff Bakewell
Professor of Greek and Roman Studies
Irene B. and J. Walter McDonnell Chair of Greek and Roman Studies
bakewellg@rhodes.edu