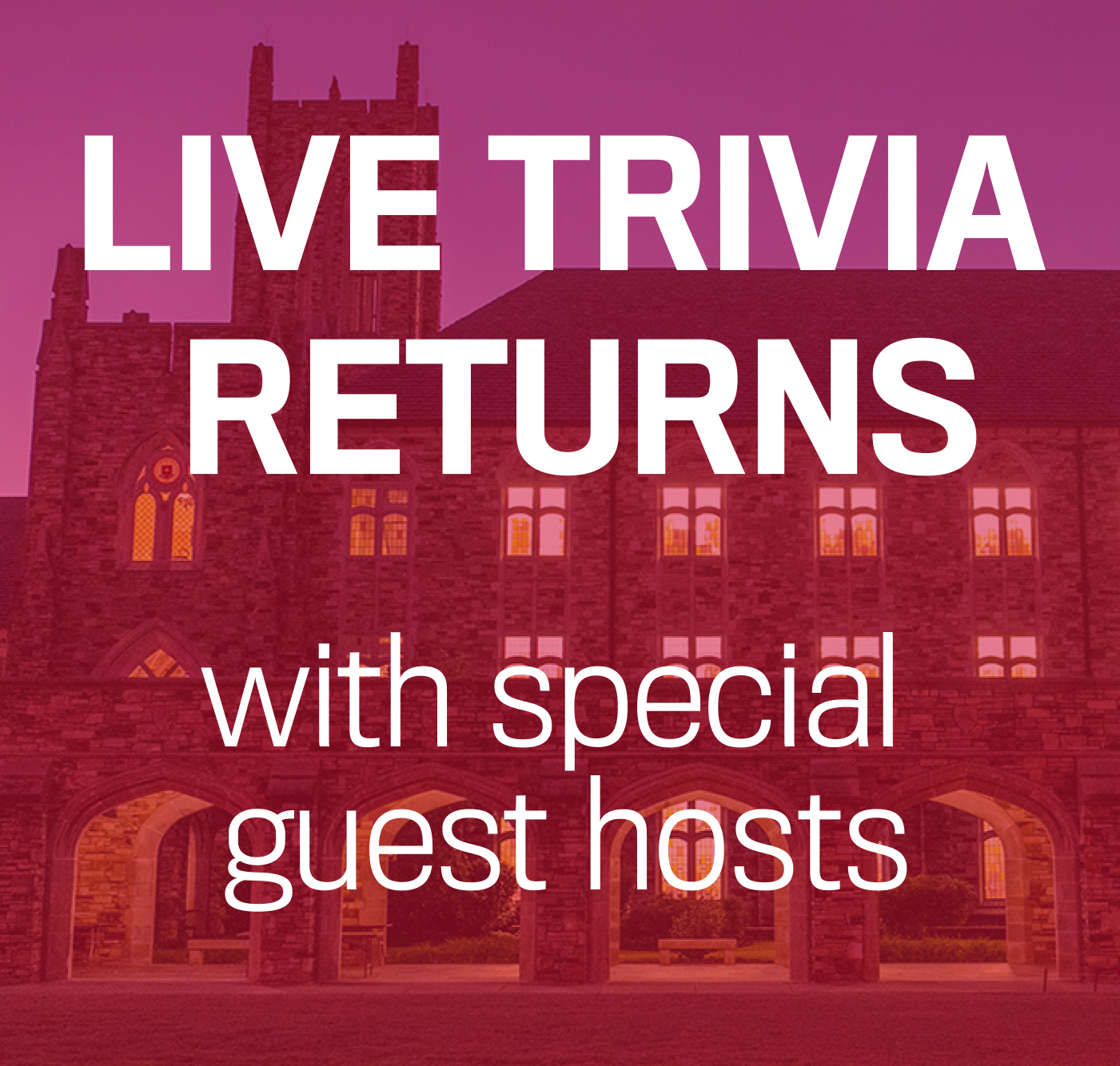 Rhodes College Live Trivia
with Special Guest Hosts
The Missing Lynx
Jim Kingman '09, Andy Foss-Grant '10, Eric Henager '89, Steven Johanson '12,
Chris Moore '11, and Josh Peace '09
The Missing Lynx won the four-round live trivia competition in April and are hosting this special night of trivia!
Monday, June 1 at 7:00 p.m.
Streaming live on our
Rhodes College Alumni Facebook page
A video announcing the winner and answers will be posted
the following Wednesday, June 3.


Rules
No more than 6 people per team.
No using technology to assist in finding answers! We all signed the Honor Code, it applies here. 
The team decides how many points to bet on each question, based on the topic of each question. In each round, the following points may be bet one time only:  8, 7, 6, 5, 4, 3, 2, 1 (For example: A team may not trust it's knowledge of Science, so may decide to bet only 1 point for that question, but may decide to bet 8 points on a Sports question). 
Answers will be submitted to alumni@rhodes.edu within 3 hours of the conclusion of the game. Answers received outside that window will not be scored. 
Answer emails should look as follows: 

Subject Line- Rhodes Live Trivia Answers 
Team Name
Question 1 - X points- [ANSWER]
Register your team today!