At Rhodes, we regard theatre as a means of evaluating and expressing our humanity through performance, research, and discipline. We teach students to ask questions, confront dilemmas, and challenge assumptions, shaping graduates who will take their experience here onto all imaginable professional paths.
A few years after opening in the winter of 1982, the McCoy Theatre, the department's production arm, was the first college theatre to produce The Life and Adventures of Nicholas Nickleby in its entirety, running eight hours over two nights.
In the years that have passed, McCoy seasons have featured over 130 productions, including Candide, The Robber Bridegroom, Hamlet, Into the Woods, Equus, The Rocky Horror Show, The Laramie Project, and The 25th Annual Putnam County Spelling Bee. 
The McCoy Visiting Artist Series has presented Roscoe Lee Brown, Anthony Zerbe, kathakali performers from the Kerala Kalamandalam in India, Charles Dutton, and Nick Hutchison of London's Royal Academy of Dramatic Art, among others.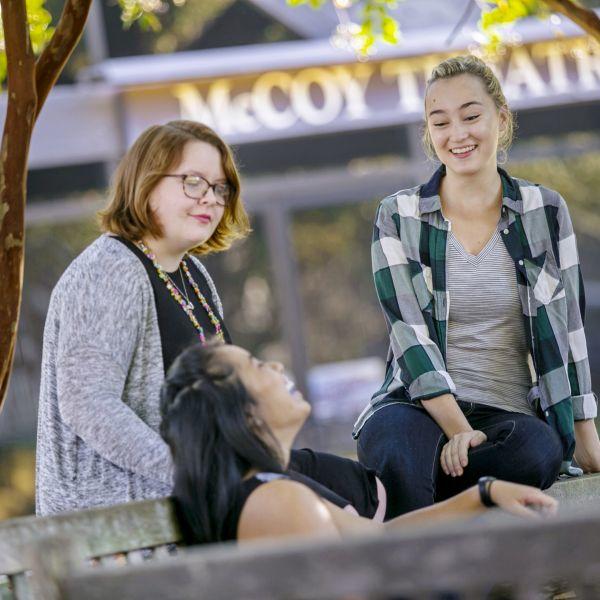 Curriculum, Outside the Classroom, Graduates