College Logo
The Rhodes logo, unveiled in 2004, is an evocation of all the college represents. The Gothic typeface represents the beauty of the campus, while the shield from the college seal recalls the institutional history and values. The logo is the visual shorthand for our institution's name. The Rhodes College logo should be used strategically and with precision in expression of our institution's mission and successes, and in turn, the reputation and promise offered.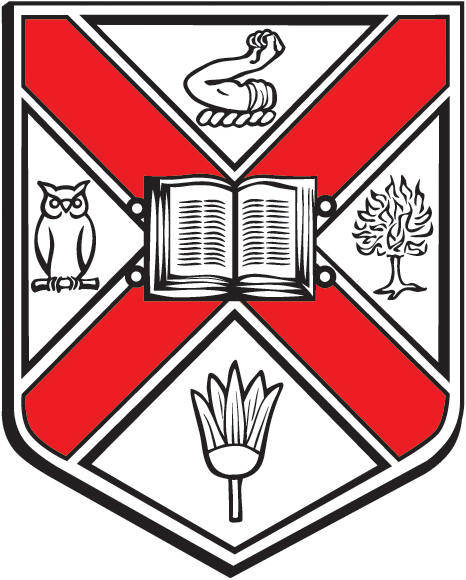 The Shield
The Rhodes seal, from which the shield in the logo was drawn, symbolically expresses the history of the college.
The shield bearing the red St. Andrew's cross represents faith. Cardinal and black are the official college colors.
The book in the center of the cross, originally conceived as a Bible, also connotes the college's educational mission. The shield is divided into four parts, each of which represents a distinct period in the college's history.
The bent right arm grasping the mallet represents the Masonic origin in 1848 at Clarksville, Tennessee.
The owl, which is the Greek symbol of wisdom, typifies and covers the period from 1855 to 1875 when the name was Stewart College.
The burning bush is a Hebrew symbol that represents the presence of God. It stands for that period from 1875 to 1925 when the institution was known as Southwestern Presbyterian University.
The lotus flower is the Egyptian symbol of immortality. It signifies the period beginning with the move to Memphis and the reconstruction of the college as Southwestern at Memphis, now Rhodes College.
Logo Usage
As the most important visual element of our brand, the logo must be clearly visible with the shield and the words Rhodes College locked together. Do not alter or attempt to recreate the logo. Always use prepared digital art.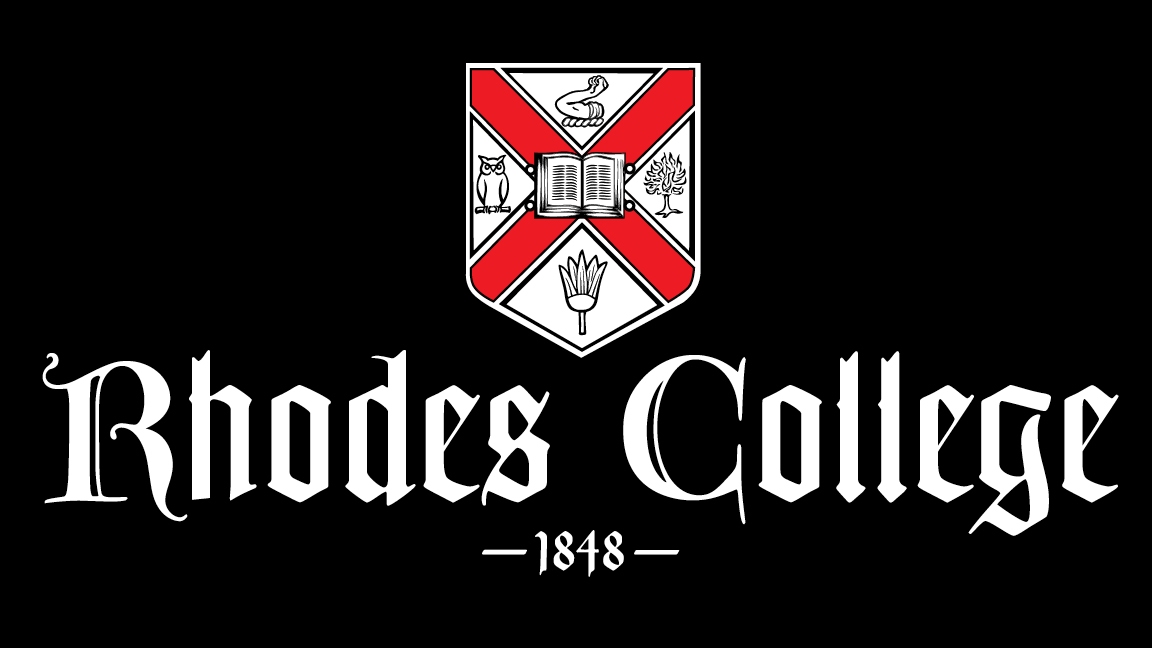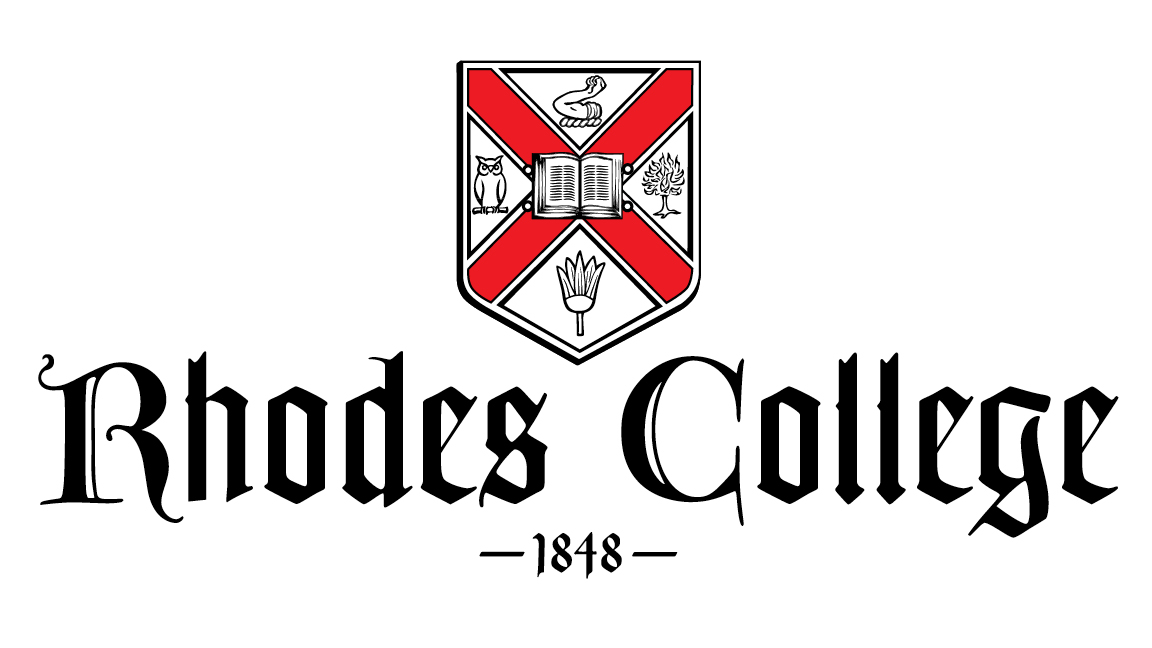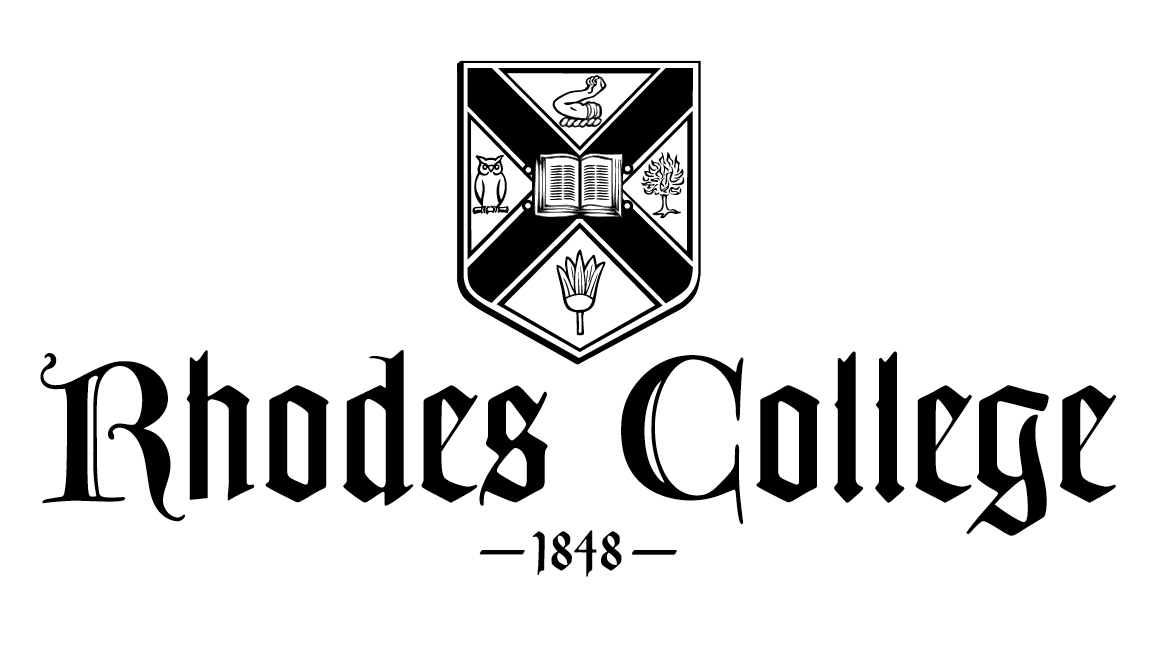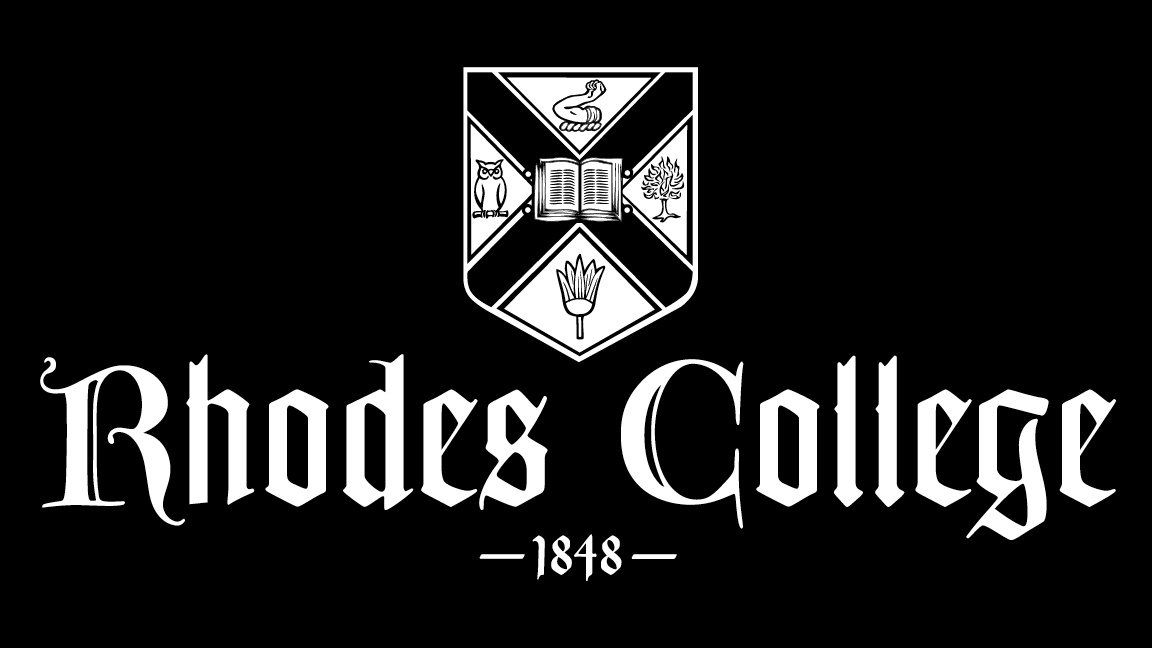 Incorrect Logo Usage: Examples represent incorrect usage of the Rhodes College logo.
A. Do not change the typeface.
B. Do not angle or rotate the logo.
C. Do not distort or stretch the logo.
D. Do not alter the colors in any part of the logo.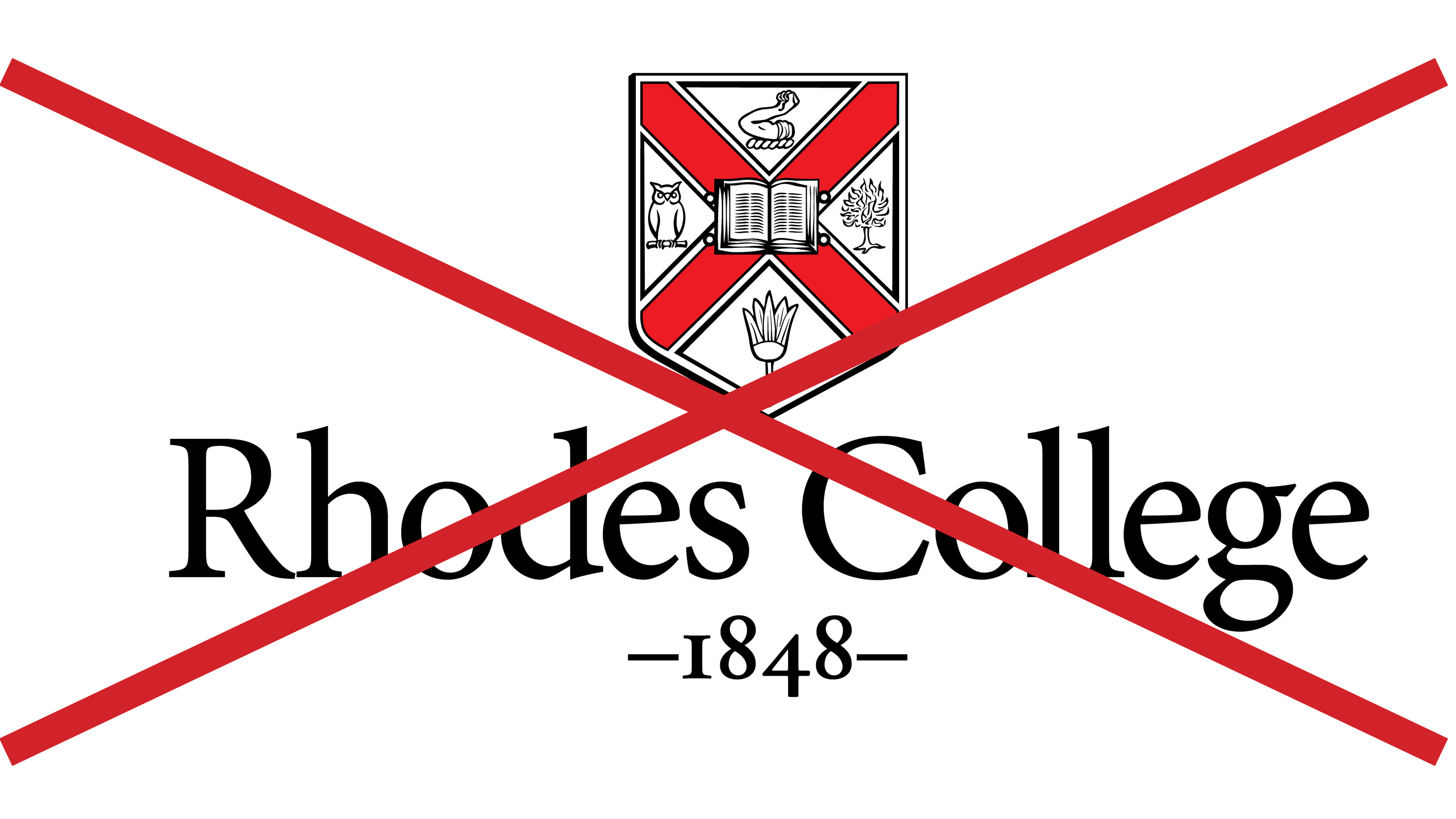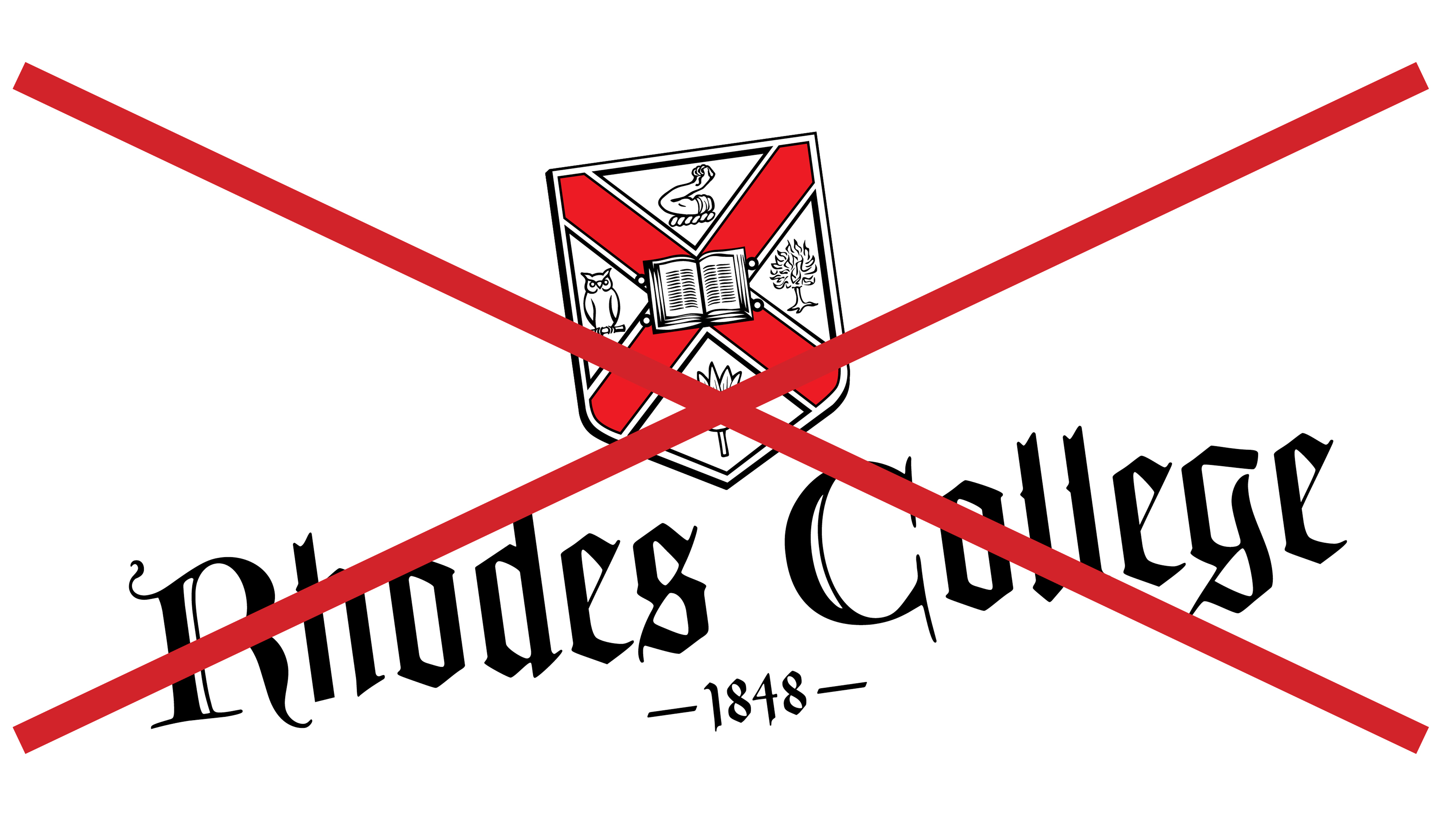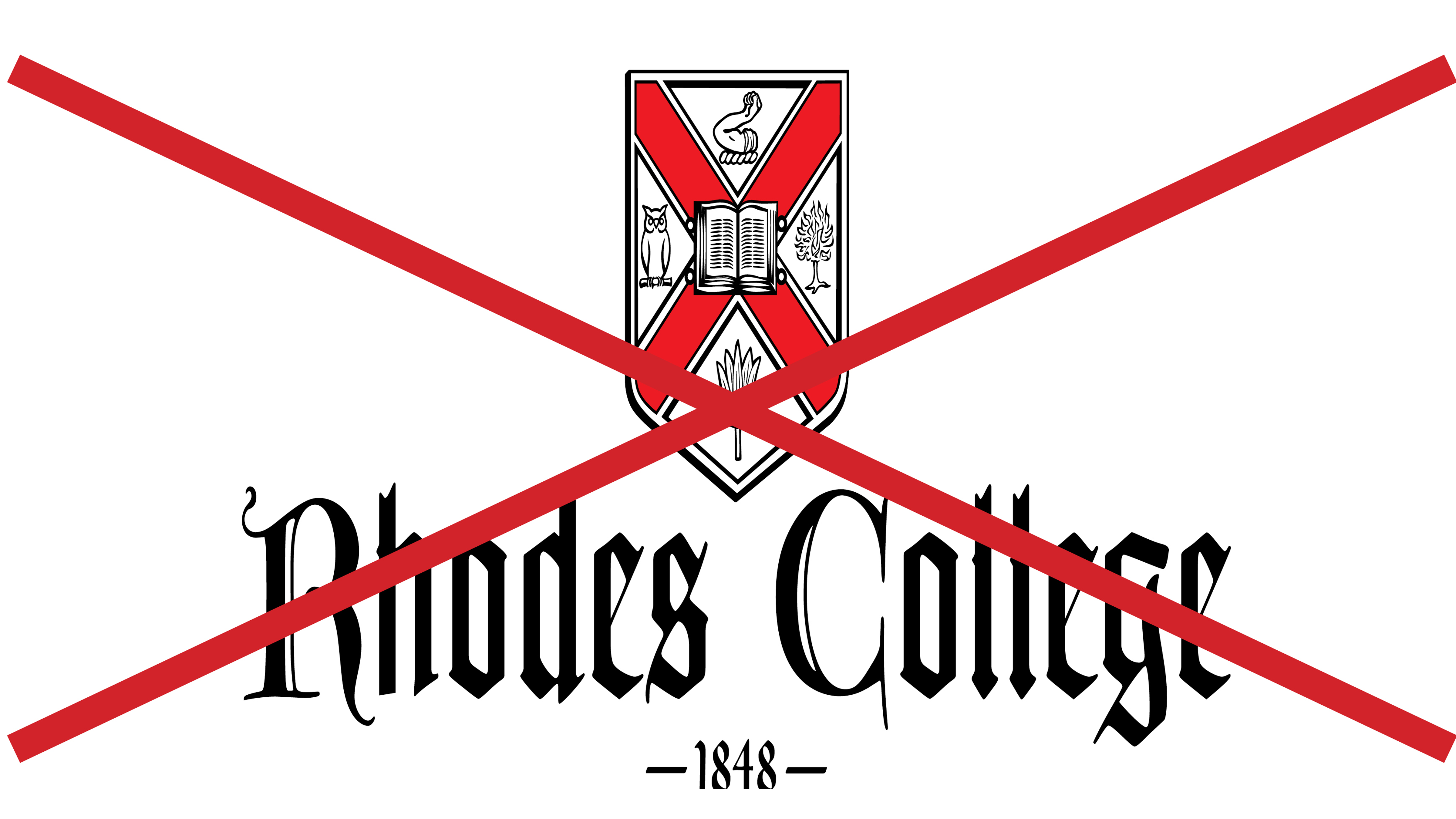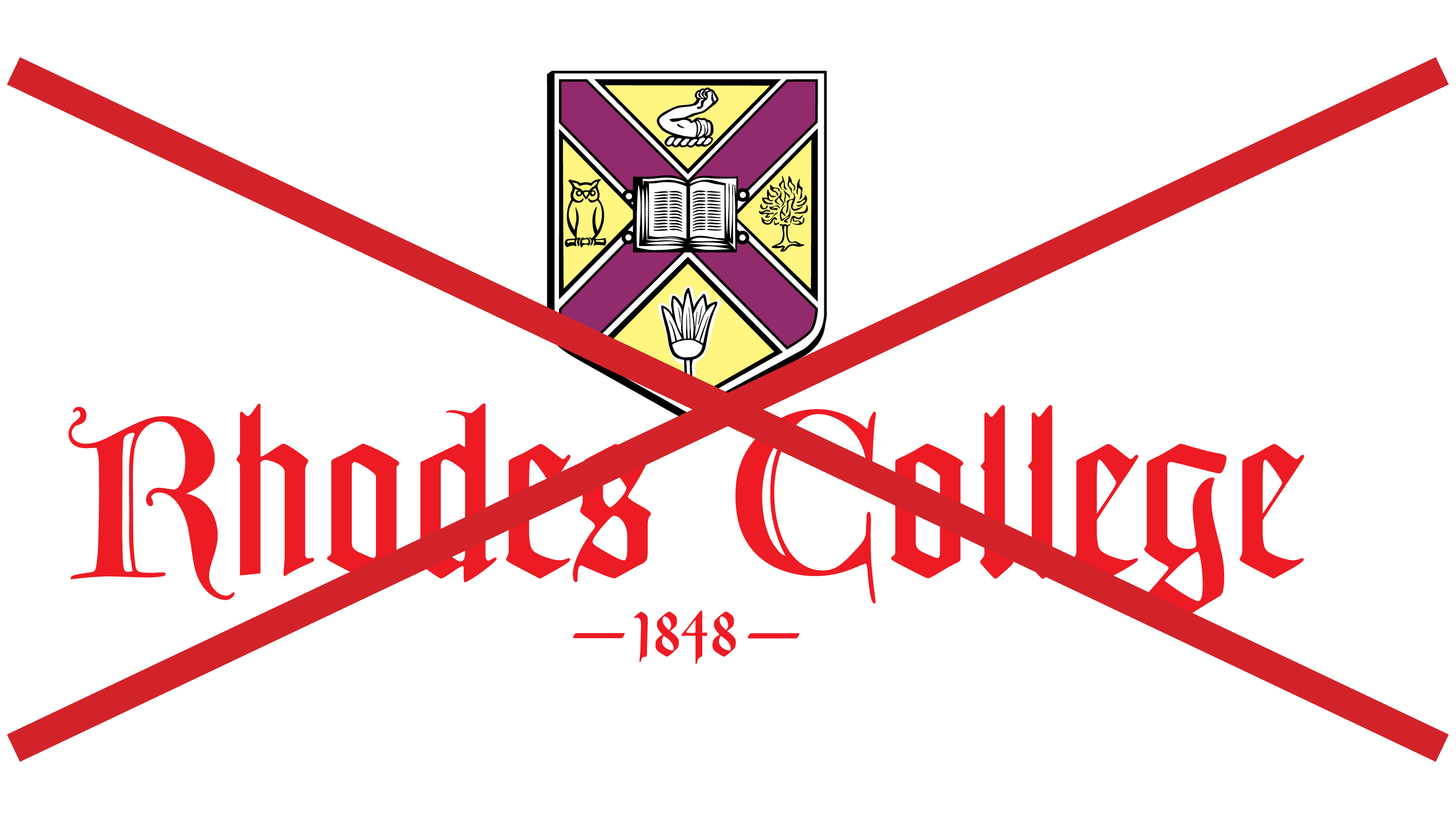 Incorrect Background Usage: The examples represent incorrect backgrounds for the Rhodes College logo.
A. Do not use the logo on a patterned background.
B. Do not place the logo on a complex area of imagery that diminishes the logo's legibility.
C. Do not use the logo on a dark color that diminishes the logo's legibility.
D. Do not use the reversed logo on a light color that diminishes the logo's legibility.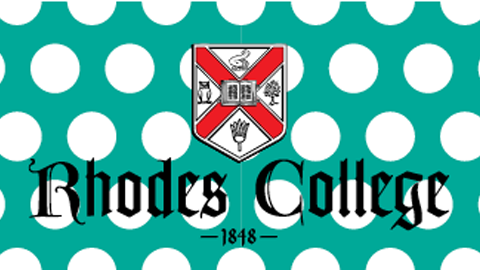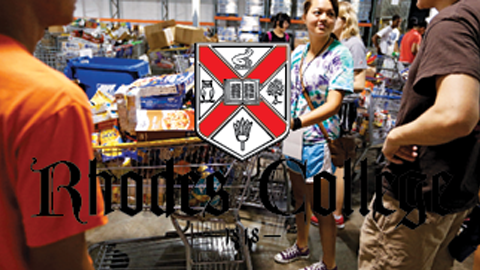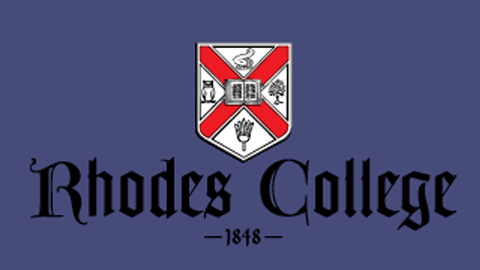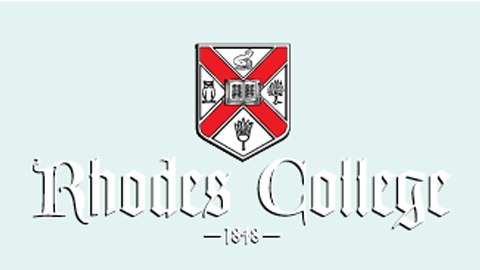 Official Colors
Red: Pantone 186u, Pantone 185u, HEX FF0000, R 255 G 0 B 0,  C 0 M100, Y100, K0.
Black: Process Black, HEX 000000, R 0, G 0, C50, M50, Y0, K100.